Two-Time Winner of the Best Music Programming Award from the Michigan Association of Broadcasters.
Jazz Currents features artist spotlights and album highlights including Billy Hart, Carl Allen, The Three Sounds, Miles Davis, John Coltrane, Ornette Coleman and many others.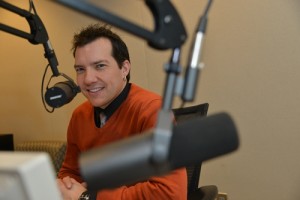 LIVE in-studio performances with fun interviews featuring a wide variety of musicians including, Edward Simon, Nashon Holloway, Bryan Blowers, Jenna Mammina, Rolf Sturm, Deborah Brown, Jeremy Siskind, MOSS, Sara Gazarek, Matthew Fries, Andrew Rathbun, John Shea, George Colligan, Chico Pinheiro, Sunny Wilkinson, Rob Clearfield, Josh Nelson, Rufus Ferguson, Duncan McMillan, Sarah D'Angelo, John Proulx, Kristin Slipp, Dov Manski, Randy Napolean, Xavier Davis, Joe Policastro Trio, Johnny Rodgers, Randy Johnston, Nicholas Olynciw, Steve Talaga, Peter Eldridge, Greg Jasperse, Edye Evans Hyde, Mike Hyde and many more.
WMUK Wins 5 Michigan Association of Broadcasters Awards